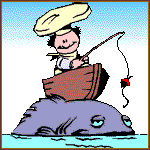 The fishing and crabbing in the bays and surrounding waters of Sea Isle is spectacular. I know that this is where we go when we want to go crabbing. We rent a boat, drop our lines and scoop up lots of big blue claw crabs - DELICIOUS! Fishing charters depart daily for half day or full day excursions.
There are marinas on the bay as you enter Sea Isle City where you can rent boats, get supplies or launch a boat. You can also go deep sea fishing in a party boat or a charter. The difference is a party boat takes large groups to fish while a charter boat is rented by one group. Either way, the fish are waiting for you. Want to go canoeing?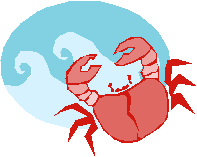 When we go crabbing, we not only rent a boat with a net, we are able to buy the bait (we use moss bunker), lines, sodas and anything else we need. They give us a map of the bays so as not to get lost. A suggestion is to bring bug spray not only to put on yourself but to spray the boat as well. Remember that sun screen too!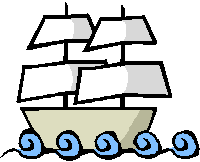 On the bay there is a beautiful Yacht Club of Sea Isle City - 4487 Venicean Road - 263-7282 where you can meet your friends and neighbors and where members and non-members can rent the facility for special occasions.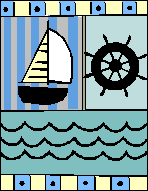 Marinas
Larsen's Marina
- Old Sea Isle Boulevard - 263-1554
Minmar Marina - Old Sea Isle Boulevard - 263-2201
Municipal Marina - 42nd Place and the Bay - 263-0009
North Star Marina - 8300 Landis Avenue - 263-2222
Pier 88 Marina - 88th Street and the Bay - 263-0006
Sunset Pier - 86th Street and the Bay - 263-8174
Party Boats
Capt. Robbins
- Neil Robbins - 609-263-2020
Starfish
- Bob Rush - 609-263-3800
Lone Star
- Bob Kalleher - 609-263-2100
Rentals
Sea Isle Water Sports Center
- 329 43rd Place - 263-9100
Charter Boats
Extreme
- Jack Bracken - 609-263-6226