Sea Isle City
Playgrounds, Parks and
Community Recreation Facilities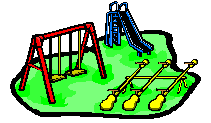 Recreation Department - (609) 263-0050
346 42nd Place at the Bay
The Recreation Department Programs begin in June and include swimming lessons, sailing, tennis, aerobics, karate, basketball & baseball leagues, camps, and much, much more. Tennis courts are located at 63rd and Central Avenues and court times can be reserved through the Recreation Department.
If you are not a sports enthusiast you can join the Beachcomber walks sponsored by the Sea Isle City Environmental Commission or just sit on the Promenade and enjoy Concerts under the Stars - Monday and Wednesday evenings in July and August featuring top area entertainment.
If you would like to learn the history of Sea Isle, a trip to the Sea Isle City Historical Museum filled with memorabilia, artifacts, furniture and photos that offer memories of "Days Gone By" would be right up your alley.
Dealy Field - 59th to 63rd & Central Avenue
Play by the Bay, Tennis, Hockey Court, Skate Park, Baseball & Soccer Fields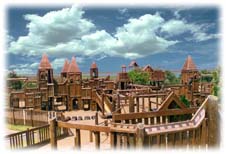 Play-by-the-Bay at 63rd & Central - Dealy Field provides hours of fun for the kiddies. Older children can enjoy the Skate Park and all can enjoy the sports fields for softball, hockey and soccer
JFK Boulevard Bay Park - South side of JFK Blvd. between Landis & Central Avenues - Playground & Basketball Courts - Veterans' Park
Marina Park - JFK Boulevard, under the bridge at 42nd Street & the Bay
Fishing Pier - 59th Street at the Bay
85th Street Playground - 85th Street and the Beach
Townsend Inlet Waterfront Park - 94th Street and Landis Avenue
Sea Isle City Library and Beach Badge Office - 127 JFK Boulevard - Restrooms, Summer Reading Club
Parks and More
Boulevard Bay Park
- JFK Boulevard between Landis and Central Avenue - tennis courts
JFK Boulevard Park - South side of JFK Boulevard between Landis and Central Avenues
Dealy Field - 59th to 63rd Streets and Central Avenue - Play by the Bay, tennis courts and skateboard park
Fishing Pier - 59th Street at the Bay
85th Street Playground - 85th Street at the beach
Townsend Inlet Waterfront Park - 93rd Street and Landis Avenue
Sea Isle City Community Lodge - JFK Boulevard and Park Road