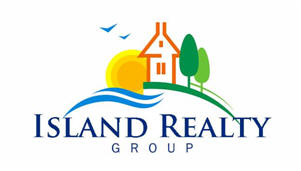 About Island Realty Group
Fasy Real Estate was established in 1914 in Philadelphia, PA, originally having offices in Drexel Hill and Rose Tree, Media in Delaware County and Berwyn on the Main Line. Our South Jersey locations were established in 1985 and 2006.
Joseph C Zarroli
Joe began his real estate career as an owner-investor of commercial and residential real estate over 25 years ago and honed his skills in representing both buyers and sellers alike in the Hawaii resort market. Over the past several years Joe has been able to shatter the multi-million dollar sales threshold due to the constant hands-on approach Joe employs in each and every transaction, no matter what the dollar amount. Because of the trusting relationship he has forged with his clients Joe continues to eclipse the million dollar sales figure even in the trying times we are currently experiencing.
Joe has expanded his area of expertise into the Short-sale/REO/Foreclosure market having represented both buyer and seller alike in these types of transactions. Joe is a Certified Short Sale Specialist for the South Jersey Shore region and a authorized BPO agent, placing values on distressed properties for lending institutions and other real estate agents and agencies.
In February 2009 Joe formed Island Realty Group and acquired Fasy Real Estate at the Jersey Shore.
The Agents of Island Realty Group
JOSEPH ZARROLI - BROKER of RECORD/OWNER
JOHNNA ZARROLI - REALTOR-ASSOCIATE
DENISE CONREY - REALTOR-ASSOCIATE/RENTAL MANAGER
JOANNE DEON - REALTOR-ASSOCIATE
JEFFREY KODYTEK - REALTOR-ASSOCIATE
BRIAN MC DOWELL - BROKER-ASSOCIATE
DIANE GILBERT - REALTOR-ASSOCIATE
JAMIE GALLO - REALTOR-ASSOCIATE
SANDRA BARNUM - REALTOR-ASSOCIATE
JODI SMITH - REALTOR-ASSOCIATE
ALYSSA JOY GAINES - REALTOR-ASSOCIATE
ANNA ABBATIELLO - REALTOR-ASSOCIATE
THEODORE SKOURAS - REALTOR-ASSOCIATE
---